Conference venue
Tallink Spa & Conference hotel
Opened in March 2007, the Tallink Spa & Conference Hotel in Tallinn's city centre is well suited for combining business and holidays. The hotel offers a modern conference centre, luxurious Aqua Spa aquatic centre, wide selection of services and products in the beauty centre Hera Salongid, a la carte restaurant Nero that has belonged to the TOP 50 best restaurants in Estonia since it opened, original and cozy cigar bar Fidel, and a contemporary lobby bar.
Address: Sadama 11a, 10111 Tallinn, Estonia
Phone: +372 630 1000
E-mail: spahotel@tallink.ee
Booking centre: +372 630 0808
E-mail: hotelbooking@tallink.ee
Tallinn
Tallinn never fails to amaze visitors with its historical charm. At its heart is the Medieval Old Town, an area of cobblestone streets, gabled houses, churches and squares that developed here from the 13th to the 15th centuries when Tallinn boomed as a key Hanseatic commercial hub. Old Town has long been the main draw for newcomers – in fact it's so unique that UNESCO added it to its World Heritage List in 1997. Other regions of the city reflect different ages, from the romantic, Tsarist-era Kadriorg Park to the unforgettable, early-20th-century wooden house district of Kalamaja. A modern shopping/business district in the city centre completes the tableau, making Tallinn an amazing blend of old and new.
For fresh air and relaxation, Tallinn is hard to beat. This small, relatively quiet city boasts an impressive 40 km2 of parks and forests, and has a beautiful, 2-km stretch of sand beach bordering its bay. Visitors can stroll along well-developed seaside pathways, explore the natural beauty of suburban bog trails, take sailing trips to nearby islands or even hit the links at a neighbouring golf course.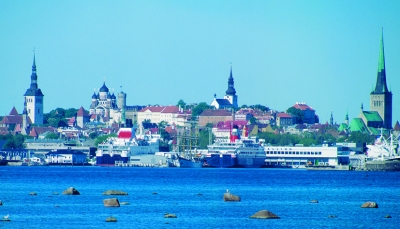 Photo by Toomas Volmer
Helsinki
Helsinki is a modern and cosmopolitan city, the most international travel destination in Finland and home to around 600,000 residents. Helsinki offers a wide range experiences throught the year in the form of over 3000 events, a majestic maritime setting, classic and contemporary Finnish design, a vibrant food culture, fascinating neighbourhoods, legendary architecture, a full palette of museums and culture, great shopping opportunities and a lively nightlife.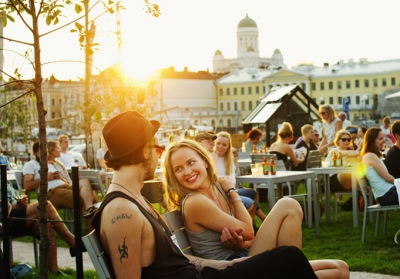 Photo by Lauri Rotko
Estonia
Estonia is an amazing place of natural beauty and steeped in colourful history. Geographically, Estonia is on the north-eastern edge of the European Union, bordering Russia and Latvia.
Estonia is often seen as the world's leading innovator against the backdrop of untouched nature and rich medieval heritage.
Being environmentally conscious and using sustainable resources are growing trends in Estonia, setting an example with its many organic farms, green events, sustainable activities, Green Key hotels and many other sustainable tourism options.
Finland
Finland is perhaps best known for its peacefulness and beautiful nature. Vast forests, a unique archipelago and thousands of lakes present a striking mixture of wooded hills and waters. In addition to its mystical northern nature, Finland is also a modern Nordic country with a high standard of living and advanced economy and technology.